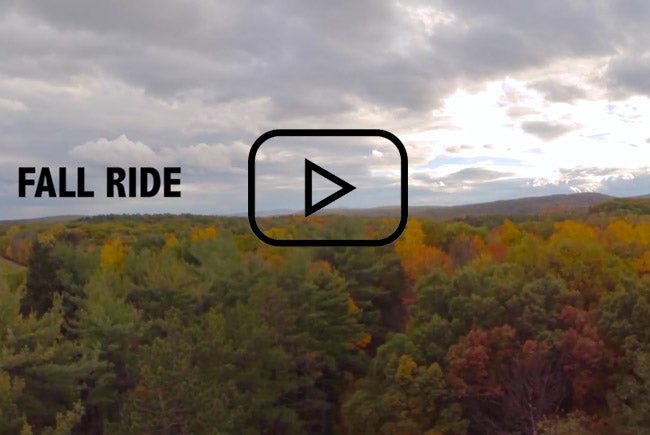 Video: Why Fall is for Motorcycle Lovers
Summer is still the undisputed champion when it comes to great riding—it's the season of heroic road trips, riding daily, and nightly. Summer is synonymous with adventure, camping, getting lost, long days in the saddle and sunburned necks. And after a summer's worth of saddle time, confidence is highest in the fall. The fear of sand-sprinkled corners that plagued us all spring is a distant memory. And let's be honest sometimes summer in the city just sort of sucks. Stopped in standstill traffic on streets so narrow they defy even thinking about lane splitting, with heat radiating from your bike and the road itself, pinned in by belching trucks and taxis—in these unfortunate moments we are sustained only by daydreams of blasting down empty open roads on a crisp fall day, when riding in a leather jacket and gloves and full gear isn't a chore but a luxury. And when the air is dry and the leaves have turned but not yet all fallen, and your favorite road is clean and familiar and fast—when these conditions coalesce it can make for a certain kind of perfect.
Our friend Isaach Salchow
 ably demonstrates this sentiment here aboard his
1974 Laverda SF2 custom by Moto Borgotaro
. Thanks also to Rob Serrini for putting together this timely two-minute ode to fall. He  risked flying his drone through trees for us, and sacrificed bruised his ribs on the bottom of a  pickup truck with blown suspension to bring us these shots. These are the conditions out right now. This Sunday might be the last weekend day over 60 degrees in a while. Do yourself a favor and get yourself some before it's gone.