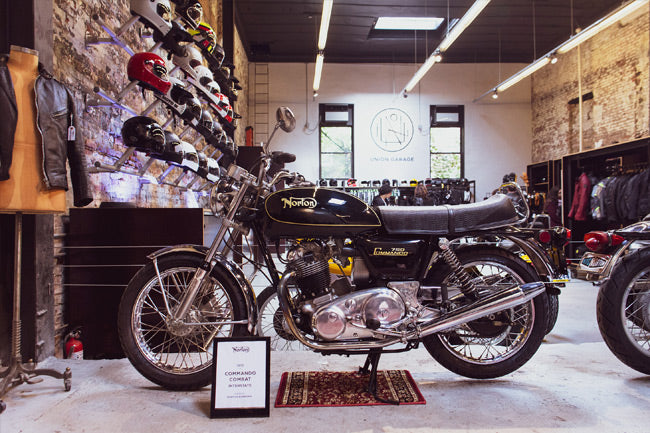 Video: The Norton Commando 50th Anniversary Show
Thanks to generous sponsorship from our friends at Belstaff, and copious cooperation from Kenny Cummings and the team at NYC Norton, we produced a two-day motorcycle show on Union Street to celebrate the 50th anniversary of this iconic British bike.
This short film by directer Roberto Serrini captures the Norton Commando show, some of the characters who made it happen, and gives a glimpse of what it looked like to bring ten historic motorcycles together—along with the people who love them. // For those who couldn't make it—or even for those who did—check out our interactive bike show post, with a click-and-spin feature that lets you pore over each bike, with a short video overview by Kenny Cummings of NYC Norton.


And for those who missed the Belstaff Pop-Up shop (extended through December 2018), shop the entire collection online.

Belstaff's latest collection of motorcycle apparel represents the brand's best product offering we've seen to date—which, considering it's been in continuous operation since 1924, is really saying something.