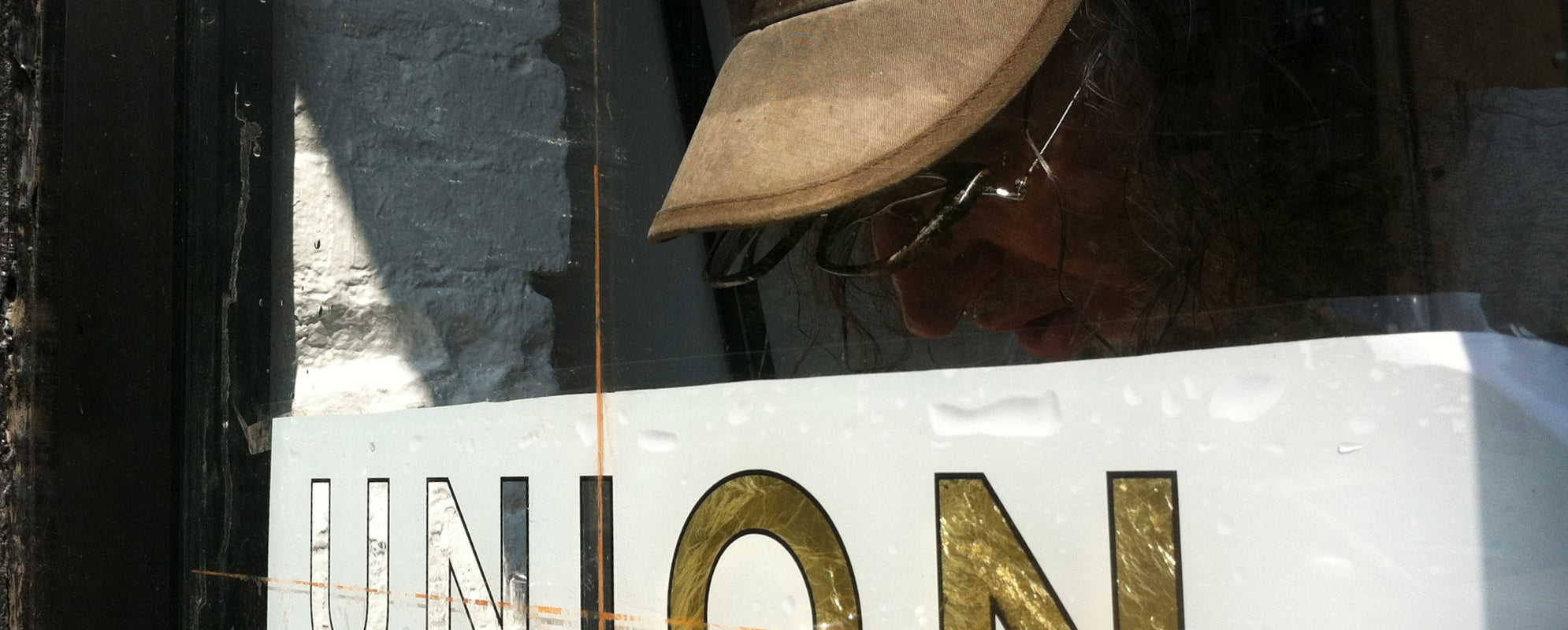 Touch of Gold: The Shop Gets a Facelift
Jerry Pagane was
profiled in The New York Times
a few years back, and his complete portfolio today would be exhaustive if he kept one. But even though he's been painting New York City gold for more than 30 years and millions have viewed his work, few know of him From fashion boutiques and bakeries to world renowned restaurants like Balthazar in SoHo and the late Wild Blue, which was once perched on the 107th floor of 1 World Trade Center, Pagane has painted them all. So many he lost count a long time ago.
While he's modernized somewhat begrudgingly, Jerry is decidedly old school. He demands reference art in an outdated Adobe file protocol, take it or leave it. He prefers to start work at 6AM. And he doesn't suffer fools. And while his
website
may not have the highest Google search rank, that's part of his schtick. That, and beautiful sign work.