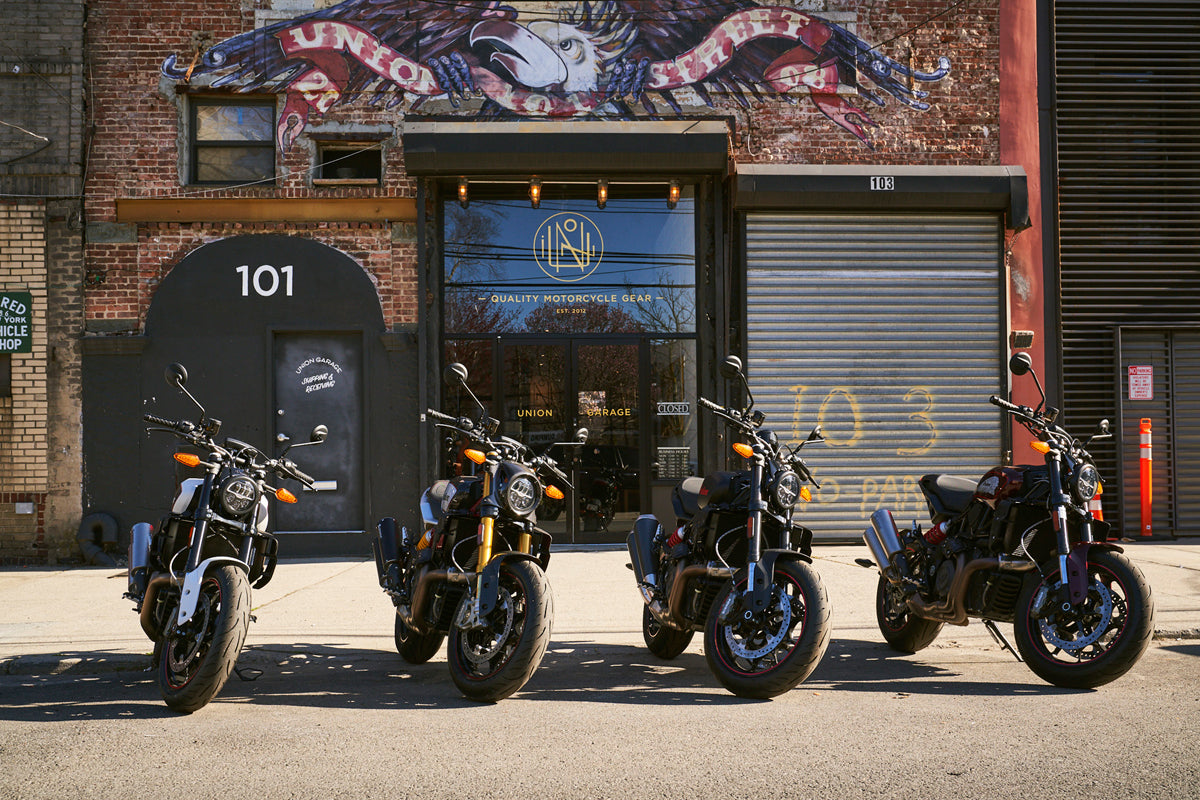 The Indian Motorcycle Pop Up at Union Garage
---
The centerpiece of the new 2022 lineup is the all-new FTR, which was first released a few years ago as an ambitious flat track replica racer, and has recently been smartly refined to give it a serious edge as a roadster.
The new bike has a lower stand-over height, a smaller/sportier front wheel, a TFT display that controls traction control and ABS settings.
On paper, it's a close analog to the BWM R Nine T… except it has more torque, and more horsepower.
So is it a BMW killer? Decide for yourself.


We had the full FTR lineup on-hand, and ready to demo for anyone over 18 who shows up with proper gear and a motorcycle license.
In addition to the gaggle of new FTRs, Indian brought some of the latest iterations of the models its (so far) been better known for – a Bobber Sixty, a Chief, a Super Chief, and a Challenger.
This 7-day demo/pop-up was a huge hit. Make sure you sign up for our email newsletter list (bottom of this page) so you don't miss out on the next event. And check out Indianmotorcycle.com to keep on top of their ongoing demo tour.