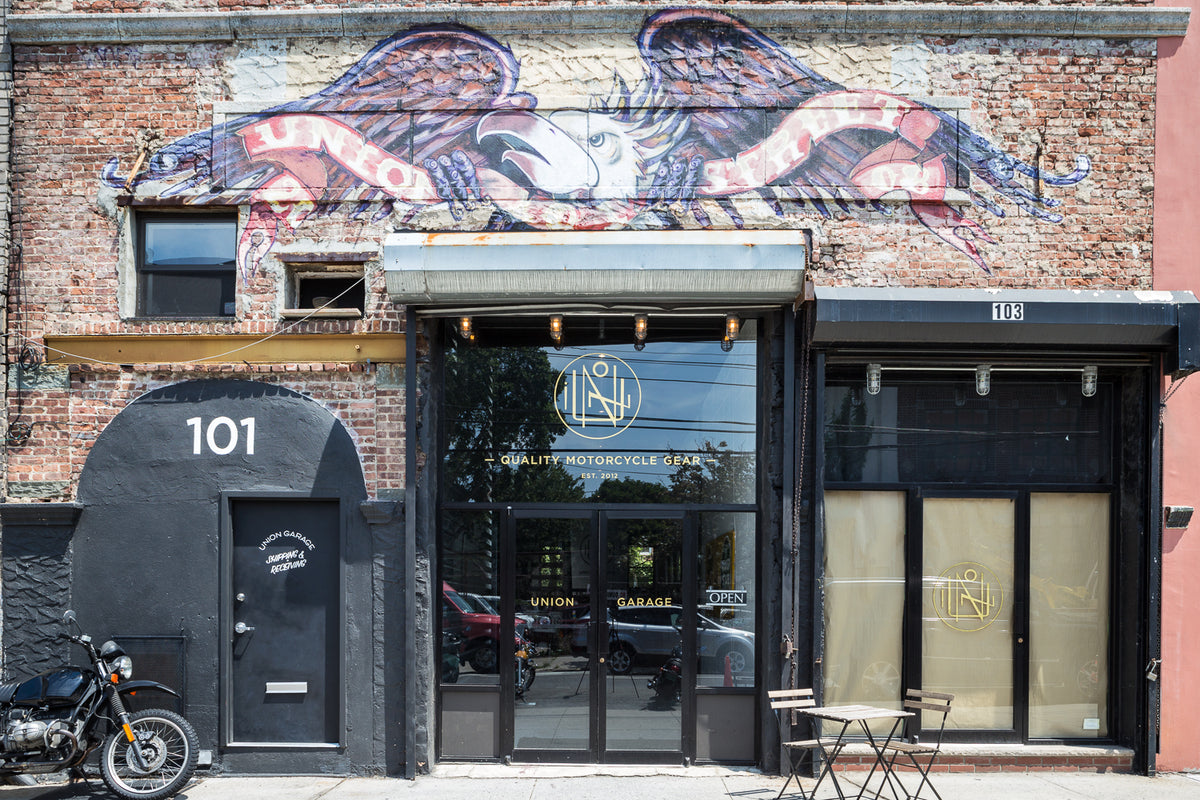 The State of Union: Summer 2021 Update
UPDATE: The store remains open to the public 7 days/week. It's been a year of evolving precautionary COVID measures at the store, and while we're hopefully nearing the end and "getting back to normal," we're loosening some restrictions, but we're not 100% out of the woods just yet.

In short, we're going month by month, and at this point in the game (early June) rather than play vaccine card cop, we are keeping the bulk of our regular precautions in place, and we will reevaluate as we go. Store procedures includes quality masks, common sense social distancing, and some (loosened) capacity limits.
Long lines out the door on weekends and after-work-hours during the week will be reduced as we go forward—and a huge THANK YOU to all our awesome and understanding customers who've stood outside as we have observed capacity limits!

Continuing COVID Precautions:

Even though CDC guidance states that adults with full vaccinations (which includes all our staff) no longer need to wear masks in public, we don't yet have the tools to realistically enforce this on a case by case basis. 

And so rather than play Vaccine Card Cop, we're going to keep our running mask-mandate in place for in-store shoppers and staff.

The only thing we've modified from peak pandemic times (besides anxiety levels) is our capacity limits.

Since we re-opened after a 2-month shut-down, we've limited admittance to one shopping party (2ppl max per party) to each staff member.

Going forward, we're slowly opening up our capacity to a max of 15 people in the building at one time. We have approximately 2500sqft of retail space with high ceilings, and three big Honeywell air purifiers running all day.

Also, everyone's favorite, we still for the time being require surgical or quality multi-ply cotton masks worn in the store at all times by both staff and customers.
//

GETTING A FOOT IN THE DOOR: 
There's a doorbell on the front door which will remain latched. Please ring on arrival (*once is fine!) and we'll greet and admit folks one by one. If we do reach capacity we will ask you to hang outside a few minutes, where we provide seating, shade, and cold bottled water while you wait.

*Sorry, the coffee bar remains out of service for a little while longer.

DURATION: 
We have and will continue to encourage shoppers to be as expeditious as possible. We have been trying to observe a 20-minute time limit for in-store shoppers when possible, knowing that helmet fittings can take longer.

After work during weekdays and weekend afternoons are our busiest times. If possible, you'll get more staff bandwidth and less crowding if you can come earlier in the day.

HELMET PROTOCOLS:
Just like you can't try on shoes w/out socks, we require the use of a *fresh* "Helmet Gaiter," aka neck tube. Our Helmet Gaiters cost $14.95, which are reduced by 50% for helmet fittings, and the cost is waived entirely with the purchase of a helmet.

This started as a COVID precaution, based on a story on news story about pantyhose making surgical masks more efficient. 

We stop short of requiring a full bankrobber getup, but a sheer neck tube does the trick of, when placed over a fresh surgical mask, protecting the helmet from the wearer; and the wearer from the helmet.
Plus, hopefully this policy gives you the confidence of purchasing a helmet knowing it hasn't been around the block already.
//

Web Store: Business as Usual
We continue to ship web orders daily (free over $40!); and we are also will continue to offer curbside pickup, curbside helmet fittings (buy ahead, confirm fit in-person), and and will be providing phone/email support for all your *quality motorcycle gear* needs. 
  
Here's how else we're looking to improve your shopping experience as we make our way out of the pandemic: 
 
> We've installed a live chat function on the website. We are doing our best to keep our staff working throughout this slowdown. Whether we are hunkered down at the store shipping orders and taking inventory, or working remotely on the website, we're here to help. After we close next Sunday you can hit that chat Icon on the lower right-hand side of the site with any questions. You can also always call us directly.
 
> We've installing interest-free financing with Affirm. Times are tight, and everyone's trying to hold on in these uncertain times. We now have a seamless checkout option that will allow you pay for purchases over time.
 
> We've reimagined the helmets shopping process. We've taken some significant measures to ensure we're being as safe and conscientious as possible. See our post on "Helmet shopping in the Time of Corona" for the full run-down.
We've installed an online consultation form to get the process started, and we've outlined a clear policy on how we're handling returns and helmet cleaning.
Looking to the future...

Showing proper formation on a shop ride last summer. Photo by Fabio Affuso.
We appreciate your ongoing cooperation—and patronage!—as we all navigate these uncertain times together. And we're seriously looking forward to re-starting shop rides and events later this summer.
—Union Garage, & Co.