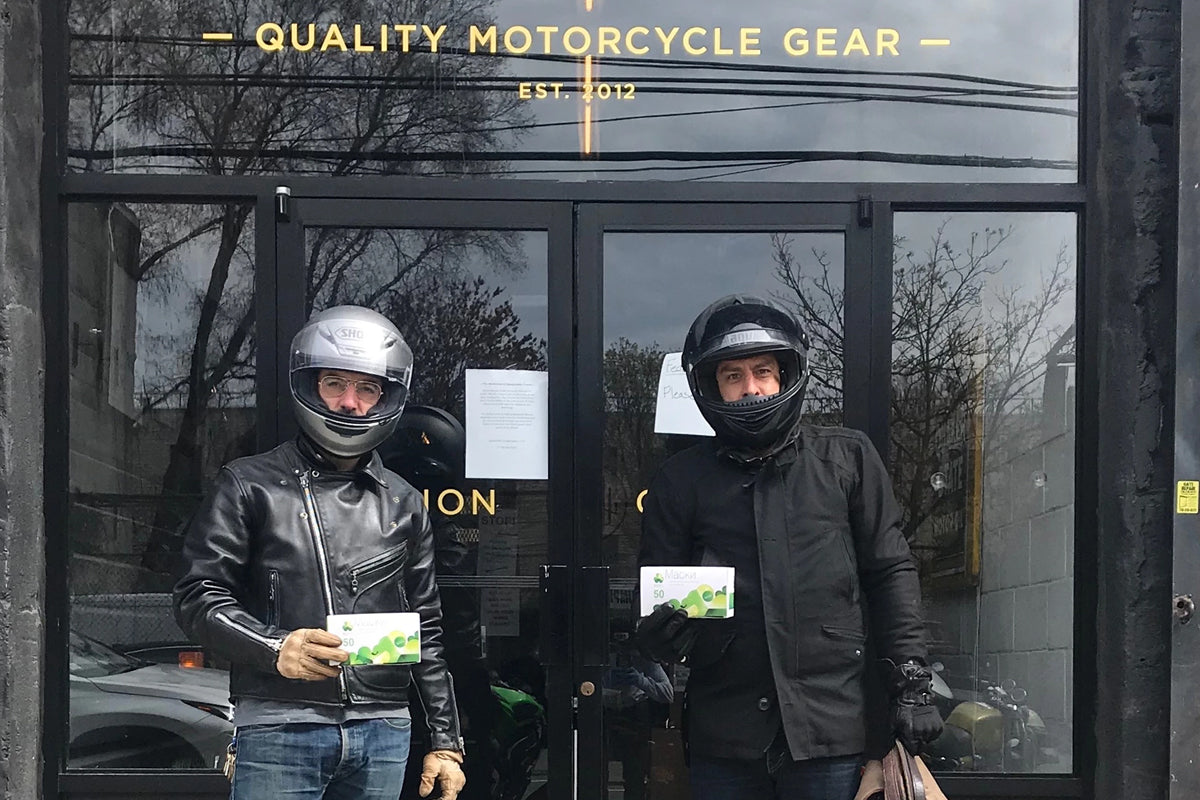 Spotlight: Masks for Docs
We'd like to extend a warm shout-out to Masks for Docs, a grassroots non-profit that sprang up in response to the COVID epidemic to help get vital PPE (aka personal protective equipment) to frontline healthcare workers.
As a business specializing in another sort of PPE, and just as human beings, we've all been frustrated by the shortages of basic medical supplies. Especially in New York, but nationwide too.
We contacted our colleagues at Motorwerks in Singapore after they posted they were offering 3-packs of medical grade surgical masks. The store's proprietors kindly offered to sell us a small bulk order and we had 1,000 masks DHL'd to Brooklyn.
The local Masks for Docs Slack channel quickly connected us with two Union Garage regulars who coordinated a curbside pickup. 
Michael Tannen and Hugo Arturi are among the scores of other motorcyclists and drivers volunteering locally and nationwide to help transport masks, gloves, gowns, and other supplies to those in need. Big thanks to these guys for shuttling donations around town for Masks for Docs. Ours were part of a batch of supplies that ended up at a church in the Bronx that feeds and houses the homeless.
Even though we hope we've hopefully crested the peak in New York, the downslope is looking long, and hospitals, nursing homes, and homeless shelters all are still badly in need of PPE.
If you have supplies to donate, or a 3D printer capable of helping crowd source parts for face shields, or a backpack and a motorcycle—then consider contacting Masks for Docs to see how you can help.

Thanks again to Ginny and Ben from Motorwerks. COVID has been a huge cloud hanging over everyone, but it's still pretty cool that a motorcycle shop in Singapore arranged these Chinese-made, Russian-language-branded surgical masks to be air-freighted to Brooklyn 9,500 miles away, from where they were ferried by Guzzi-borne volunteers to a church serving the homeless in the Bronx. Motorcycles—saving the world.