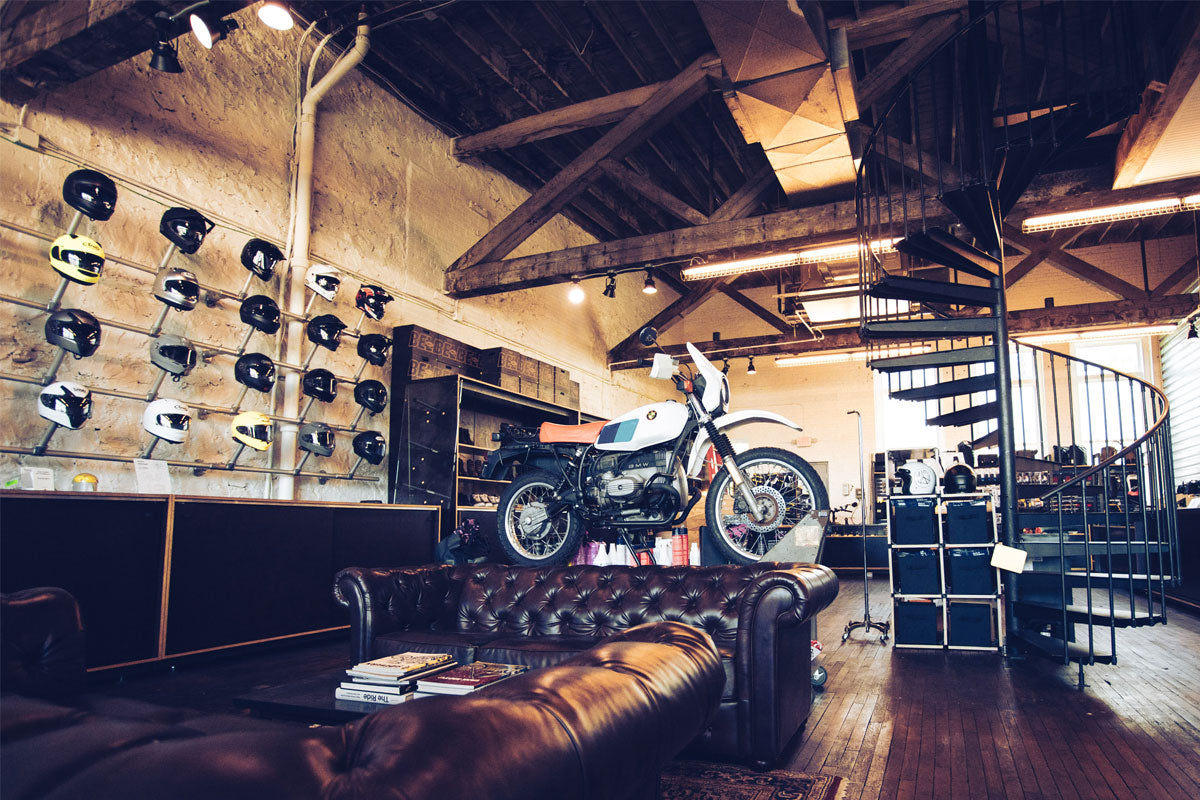 Photo Gallery: The New Union Garage Showroom
Welcome to the new UG 2.0 Headquarters, located in a century-old loft in downtown Bridgeport, CT. 
---
One of our first visitors last week was photographer Peter Domorak, who rode up on his trusty Enfield, strafed the new store with his camera, and left us with this gallery of flattering first-day-of-school photos.
We're still dialing in showroom schedule, and currently we're open By Appointment Tues-Friday, and weekends from 11-5. We recommend confirming opening hours via our Google listing for the latest hours, or email us at support@uniongaragenyc.com to request an off-menu appointment.
In the coming weeks we'll be putting together a proper weekend housewarming party—so keep an eye on our email newsletter for details. Until then, we encourage you to take a ride and see the new digs for yourself.

There are some fantastic roads to be explored in easy striking distance of the new shop, so if you're looking for an excuse and/or a destination for a ride, look no further. In addition to getting you outfitted with gear, we're happy to point you in the right direction for local routes and restaurants. 

Plus, for the first time since COVID we've got our espresso station back up and open to the public, so come on up for a cuppa. 
Cheers from Alex and Chris. We're smiling because we've just completed a few months of hard work with moving out of the old store and building out the new showroom, and we're excited to share the results.
---