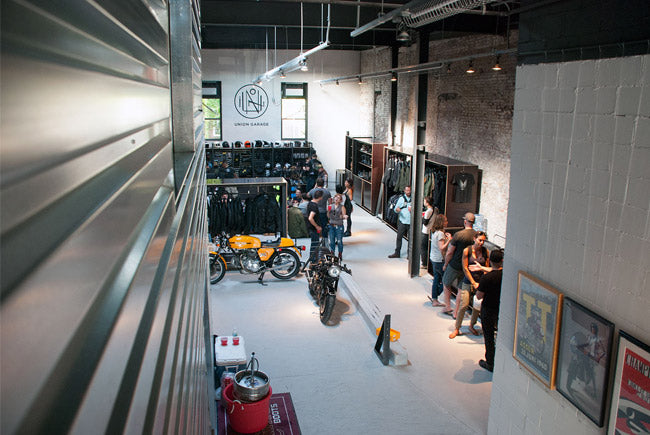 Grand Opening: The New Union Garage Showroom
We'd like to stop for a moment to thank everyone who's come through the doors of our tiny, 300-square-foot submarine of a starter store. THANK YOU—for putting up with our cramped quarters and supporting our scrappy start-up business. This all obviously wouldn't be possible without you.
But it is possible, apparently. And now we have 3,000 square feet to play with. See the slideshow below, and thanks to Chris Logsdon for snapping these photos for us. And see #UGNYC for a glimpse behind the scenes of the build-out.