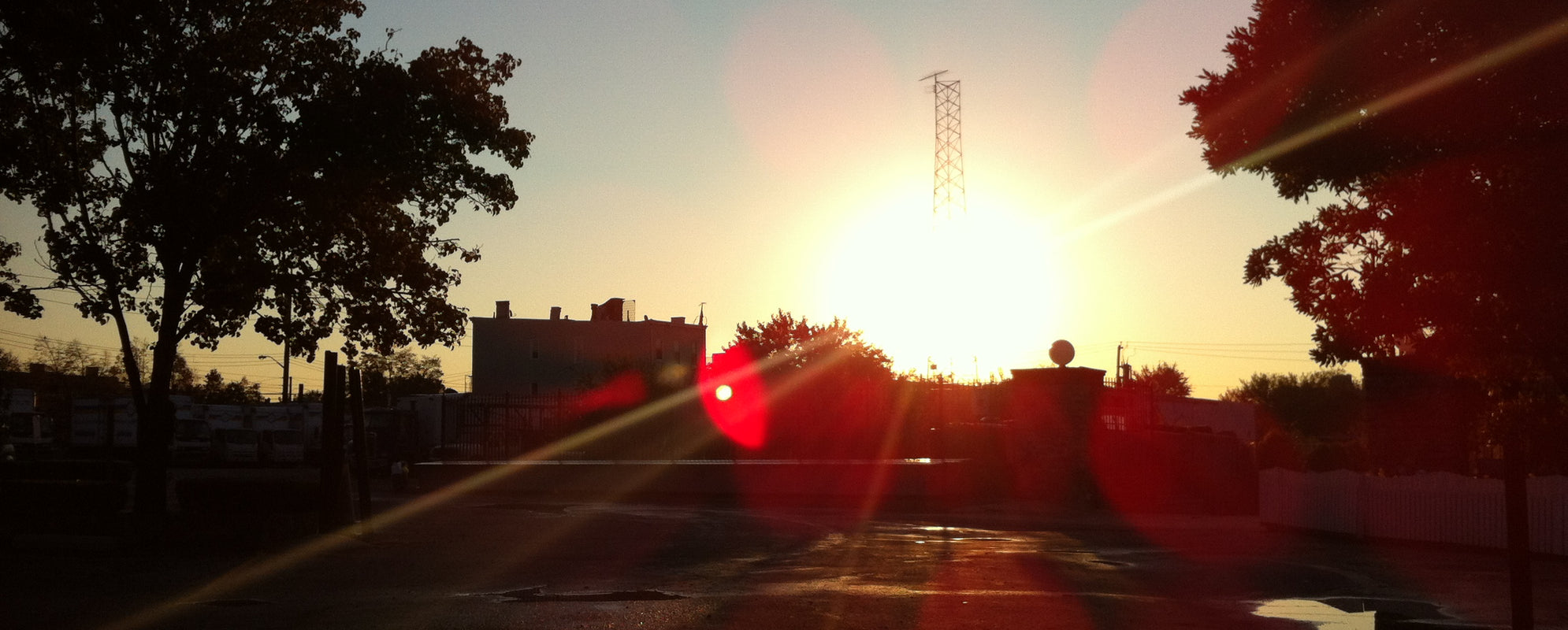 Dawn Patrol. Moto. Photo.
We've been busy building out this here web store and today started with a 5:00 wake-up call (4:15 for Queens-based photographer 
Ryan Handt)
. Even operating this early we still managed to hit some traffic but the light was perfect and Handt caught some golden moments. Stay tuned for the full, polished shots. Until then, crappy iPhone snaps!
Thanks to everyone that showed up for Dawn Patrol and to Handt for killing it all day long. New product hitting at the end of this month. Follow us on 
Facebook
,
Instagram
 or 
Twitter
 to stay in the loop for the full release. Got some surprises coming. 
Example: the all-new REV'IT! Brera Bomber jacket being sported above by Mr. Robbie Rhodes of Scooter Bottega. $220 gets you a versatile, casual looking jacket with clandestine CE-Level-1 armor and three colors options—black, olive drab or marine blue. And if the faux fur collar's not your cup o' tea (although it is surprisingly comfy feature on cold mornings) it's easily removable. Also note the Monti urban motorcycle jacket, below. This one is a Union Garage exclusive with a full-sleeve removable thermal liner, built-in armor and understated styling—as seen here on Union Garage's Creative Czar Matias Corea.